Are you familiar with the ZenGoro Falls on the Norikura Kogen Plateau? During the green season, the falls cascade down with such force that you can feel the spray of water. However, in the winter months, it transforms into an ice waterfall. During the coldest months, you can even approach the falls and the frozen river nearby, where you will be amazed by its powerful presence. In Japan, there are some plans to light up artificially created ice waterfalls or ice sculptures during winter. But it's rare to find a naturally formed ice waterfall that has been lit up. If it's a clear night without the moon, you can see the stars sparkling in the sky. And, if the moon is out, its light creates a fantastic and mystical world. Finally, you can also enjoy a snowshoe downhill ride.
Points of Interest
You can see the natural ice waterfall light-up.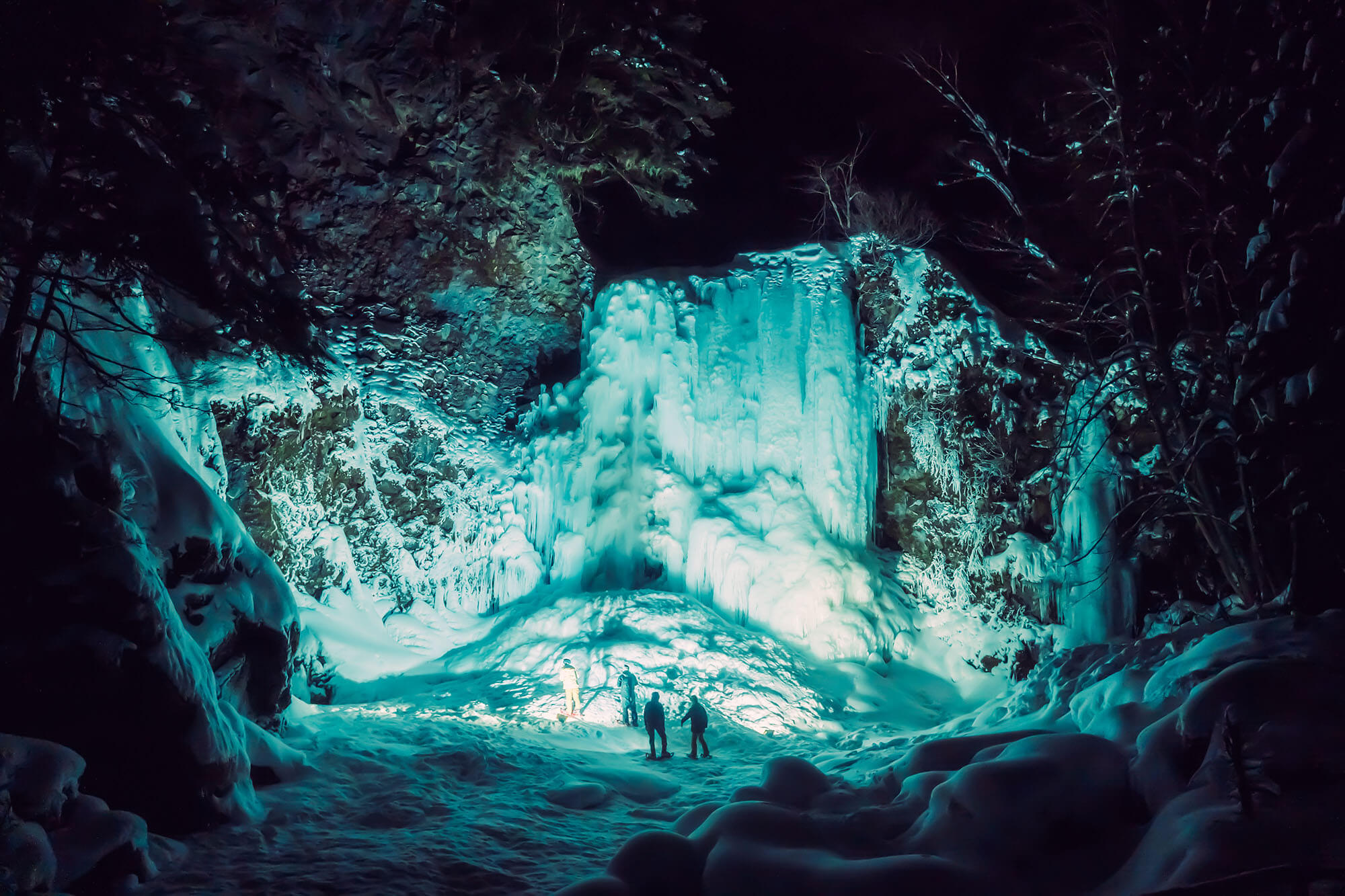 It is quite rare to find natural ice waterfall light-up in various places in Japan.
You can enjoy the ice waterfall in almost private conditions.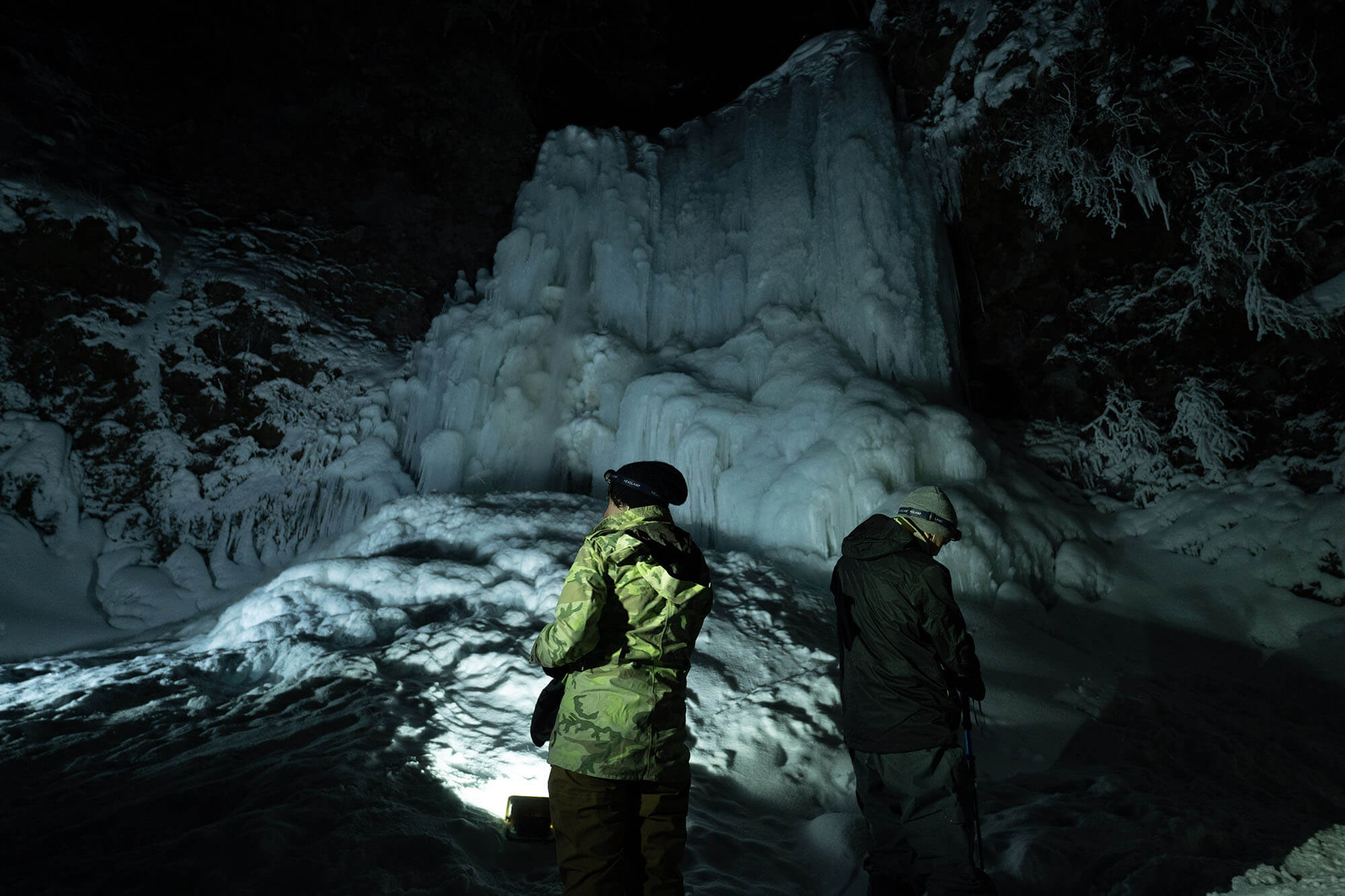 Raicho is the only one conducting a night tour of the Zengoro Falls. You can enjoy a private time.
You can experience the tranquility of the forest at night.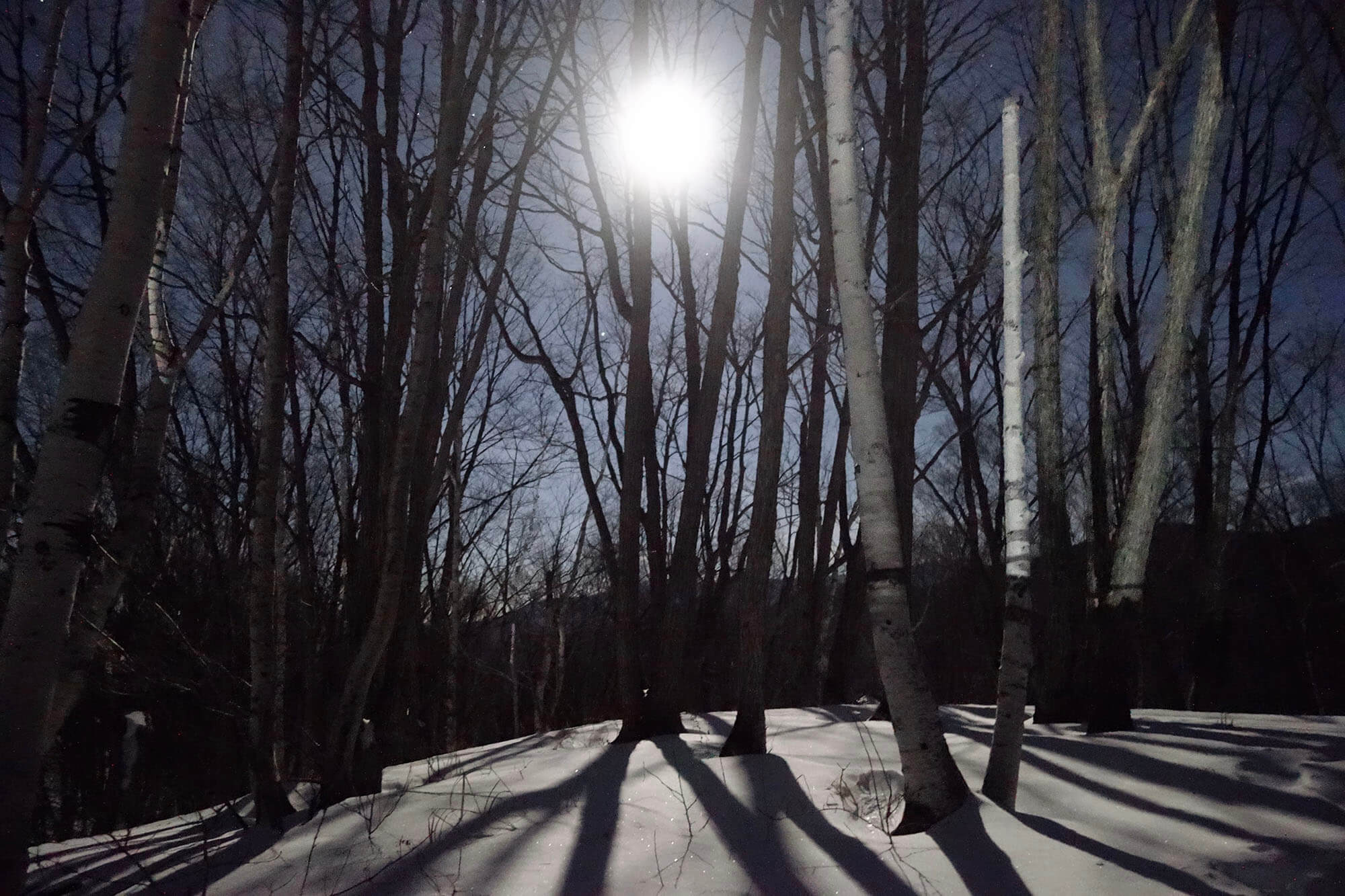 When you turn off the lights, there is complete silence in the pitch-black darkness. You can experience the ultimate noiselessness in the serenity that cannot be felt during the day.
Benefits
Witnessing the natural ice waterfall illuminated at night, revealing its colors that are not visible during the daytime
Approach to the waterfall basin is made safer with the guidance of a tour guide
Walking through the silent forest at night, feeling the presence of wild animals
Gazing up at the vast starry sky (weather permitting)
Recommended
Walking down a moonlit forest path
Experiencing true stillness in the forest
Enjoying an exhilarating downhill
Tour Schedule (2 hours)
Start from the Zengorou Falls parking lot (depending on the starting point)
What to Bring
Waterproof jacket and pants (snow wear)
Waterproof gloves (inner gloves are even better)
Warm clothing (synthetic undergarments, etc.) ※The temperature can drop below -10 degrees Celsius in the early morning.
Waterproof shoes such as hiking shoes or snow boots
Knit hat
Goggles (wind and snow) or sunglasses (on sunny days)
Warm drink ・Snacks for the tour
※Snowshoes, poles, and gaiters are included in the tour fee.