Experience the beauty of nature and take a winter journey now.
The winter landscape of Kamikochi is surrounded by silence. When you visit the area during its winter closure, you can witness the unadulterated beauty of nature. As it was once called the "place where gods descend," the morning in Kamikochi during the winter when the mountains are illuminated by the sun is a particularly awe-inspiring sight, surpassing any other seasonal view. The area is full of charm, but there is also potential danger, such as avalanches and poor visibility, so it's crucial to be cautious as misjudging the weather could be risky.
Points of Interest
We will guide you to the most beautiful time of the morning when hoarfrost appears.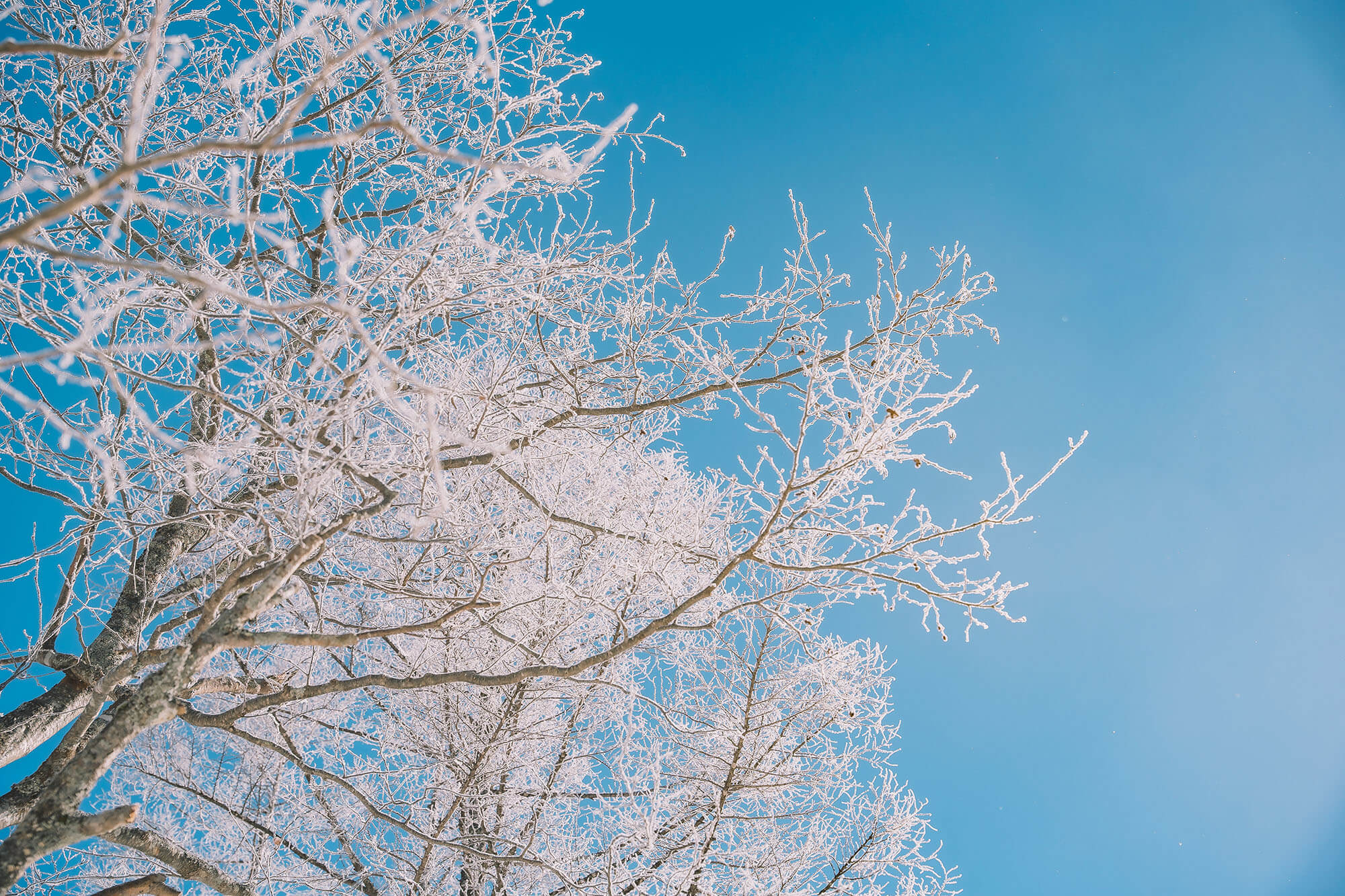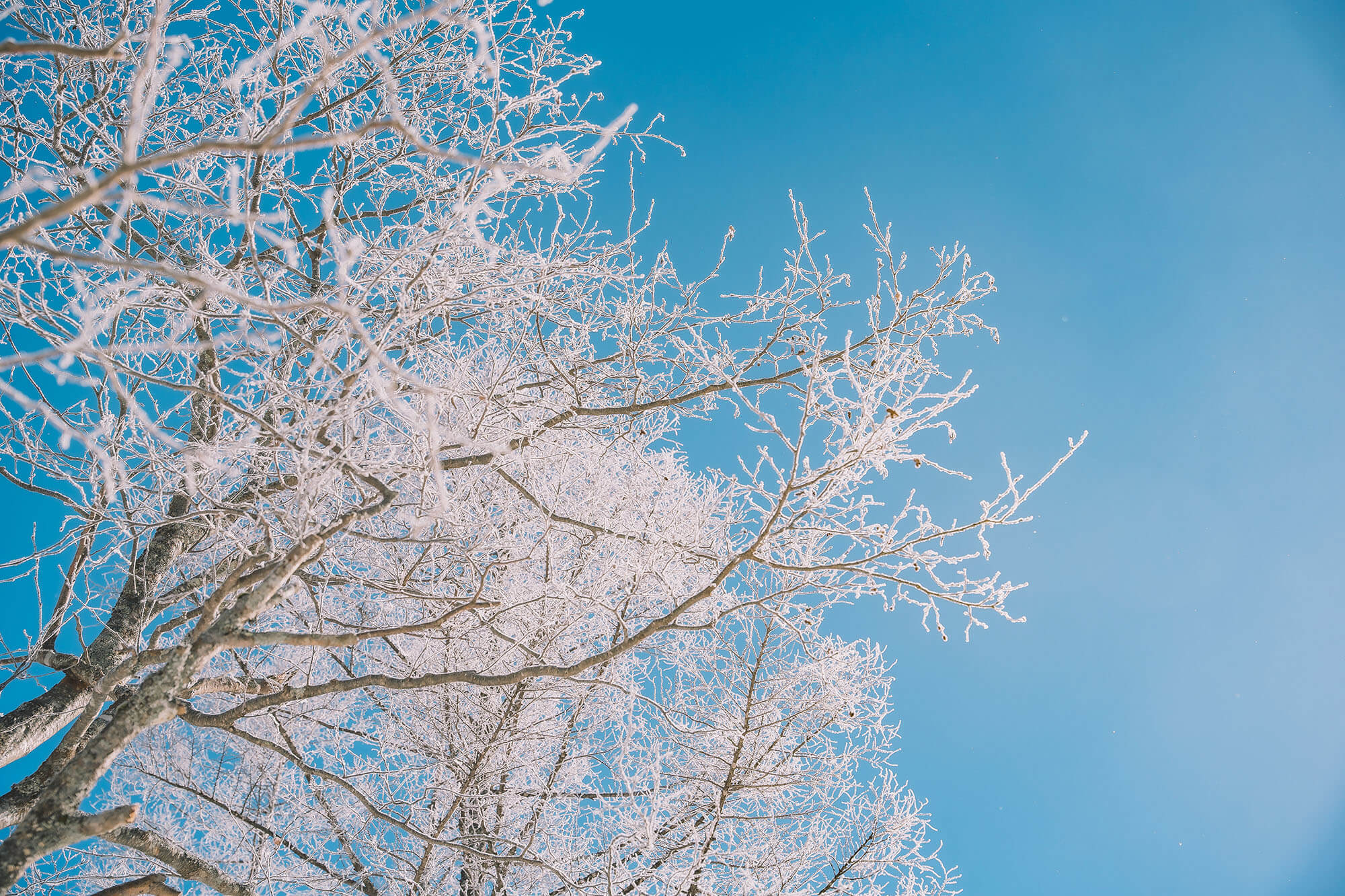 Hoarfrost is formed when supercooled mist droplets are blown by the wind onto surfaces like trees, and freeze into ice crystals. It looks like a snow flower and creates an indescribable beauty resembling white flowers blooming on the trees. ※ Please note that hoarfrost may not be visible depending on the weather conditions of the day.
Experience an awe-inspiring moment where you can witness both the hoarfrost and sunrise over the Tashiro Pond.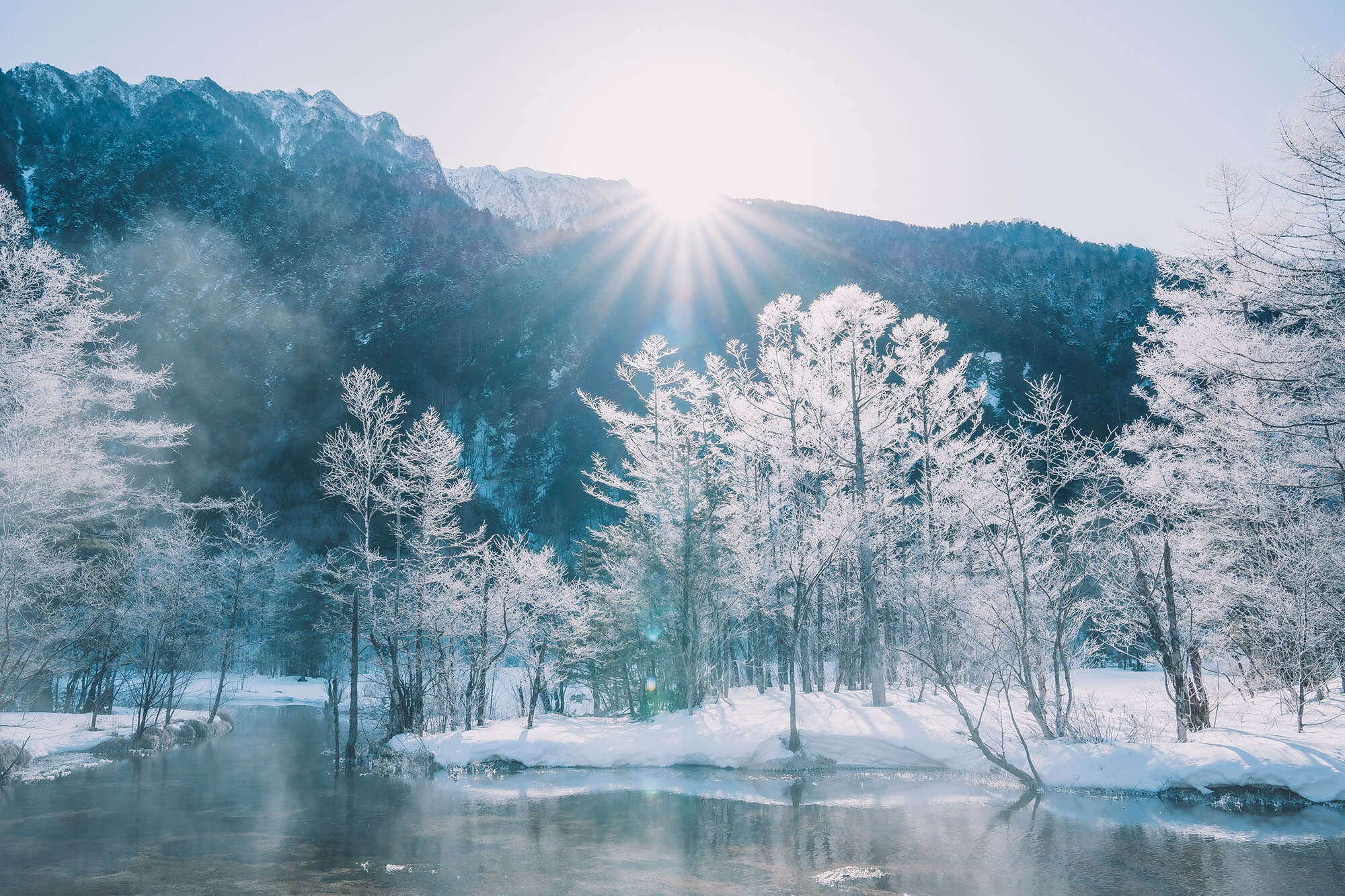 When the sunrise illuminates the hoarfrost on the mountain, it sparkles like diamond dust, creating a mystical atmosphere.
In the early morning, you can see the beautiful reflection of the Hotaka mountain range in the Taisho Pond.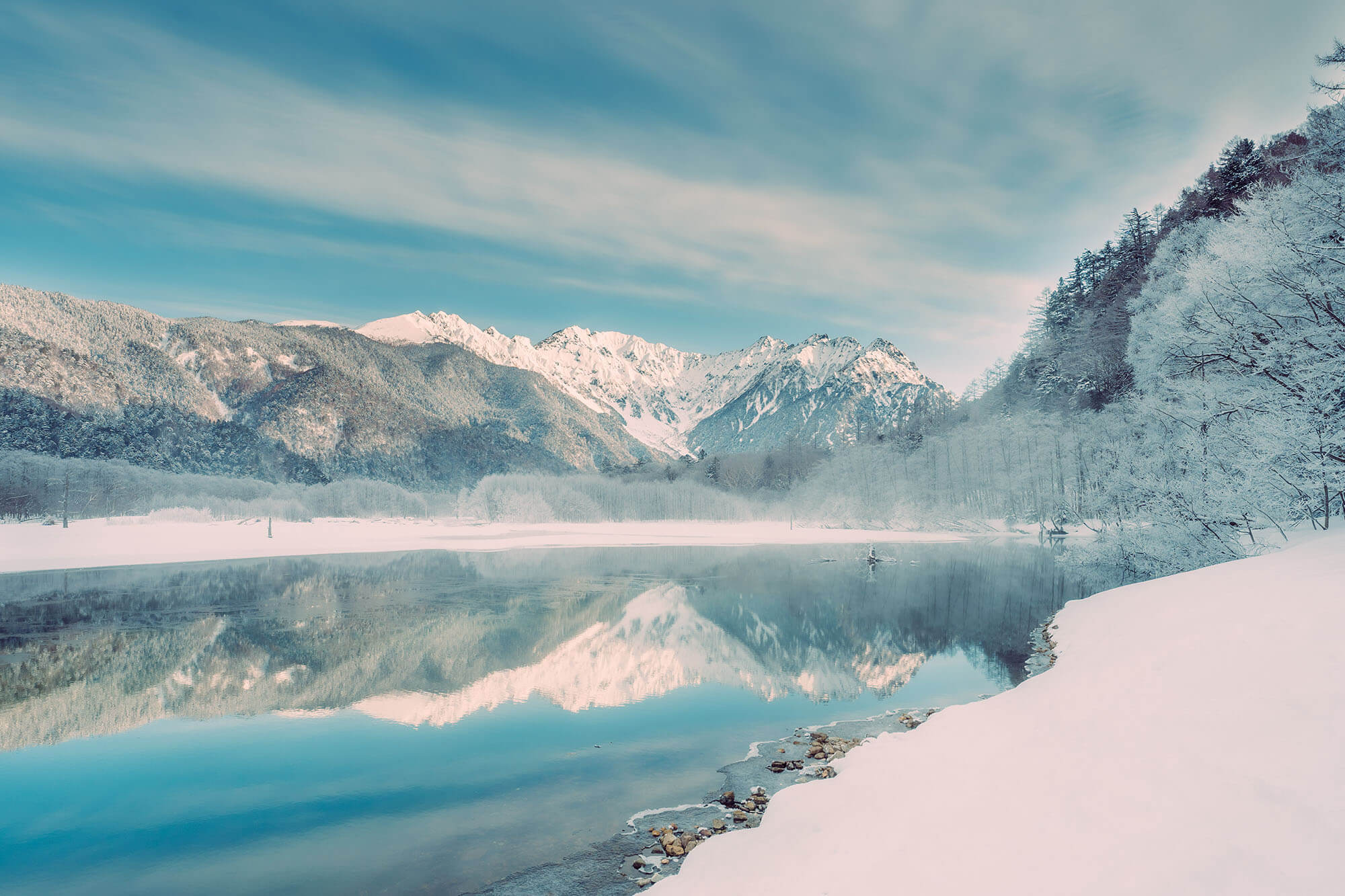 Reflection is the phenomenon where the scenery is reflected on the surface of the water. Since there is often no wind in the early morning, the chances of seeing a reflection that looks like it was reflected in a mirror increase.
Silver Kamikochi tour)
Benefits
1,Raicho is the only tour operator offering tours during the most beautiful early morning in winter Kamikochi.
The morning tour allows you to make the most of your afternoon.
Raicho's guests staying overnight receive a 10% discount on the tour fee.
With small group tours, we can provide personalized attention.
Private tours are available for as little as 5 people and offer great value.
Recommended
I want to enjoy snowshoeing while admiring beautiful scenery.
I want to savor the tranquility of a winter forest.
I want to show my children the beautiful winter scenery.
Tour Schedule (6 hours) ※Schedule may vary depending on the time of sunrise at Tashiro Pond
Depart from Raicho
テキストが入りますテキストが入りますテキストが入ります
Depart from Kama Tunnel
Arrive at Taisho Pond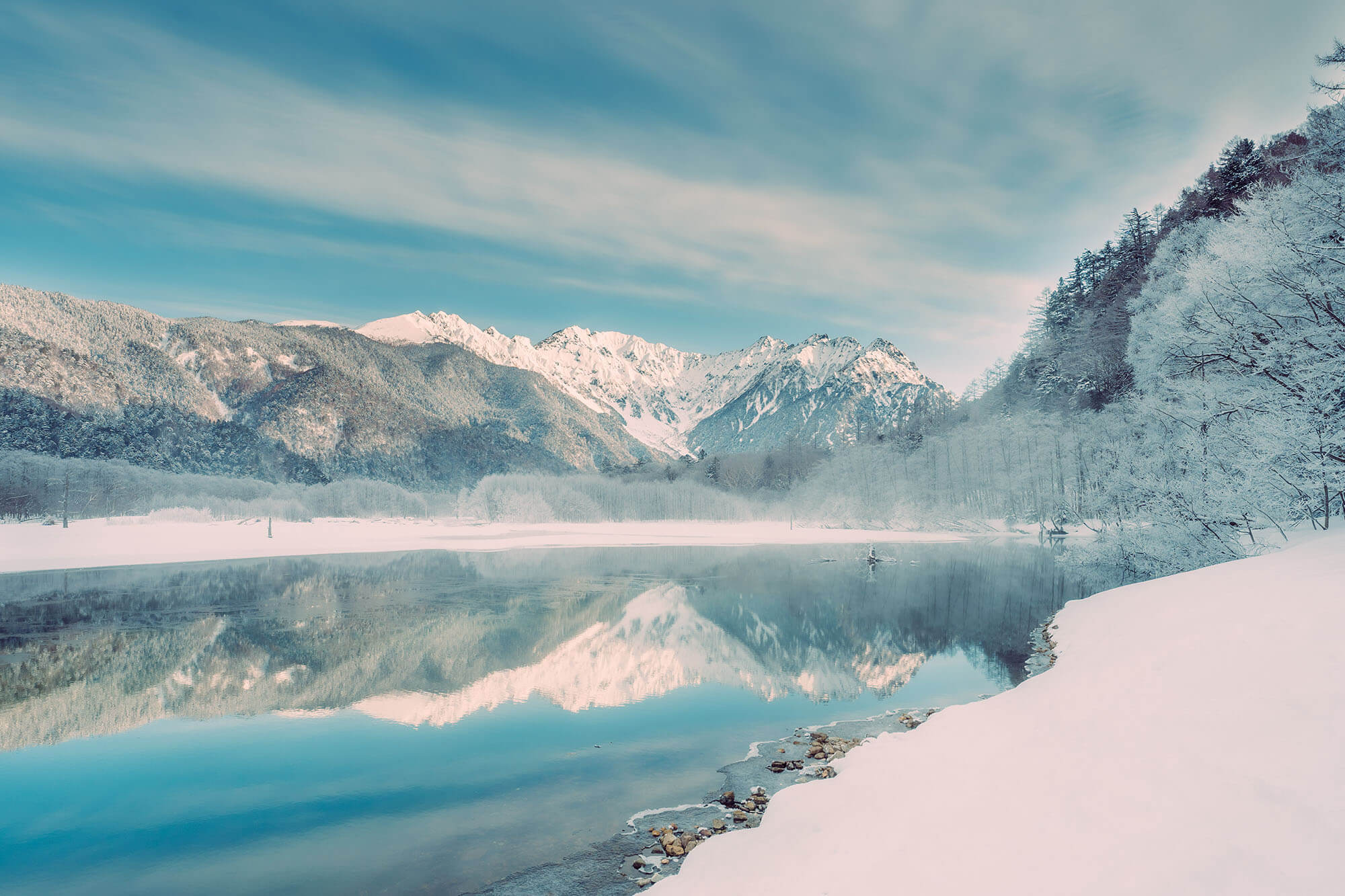 Arrive at Tashiro Pond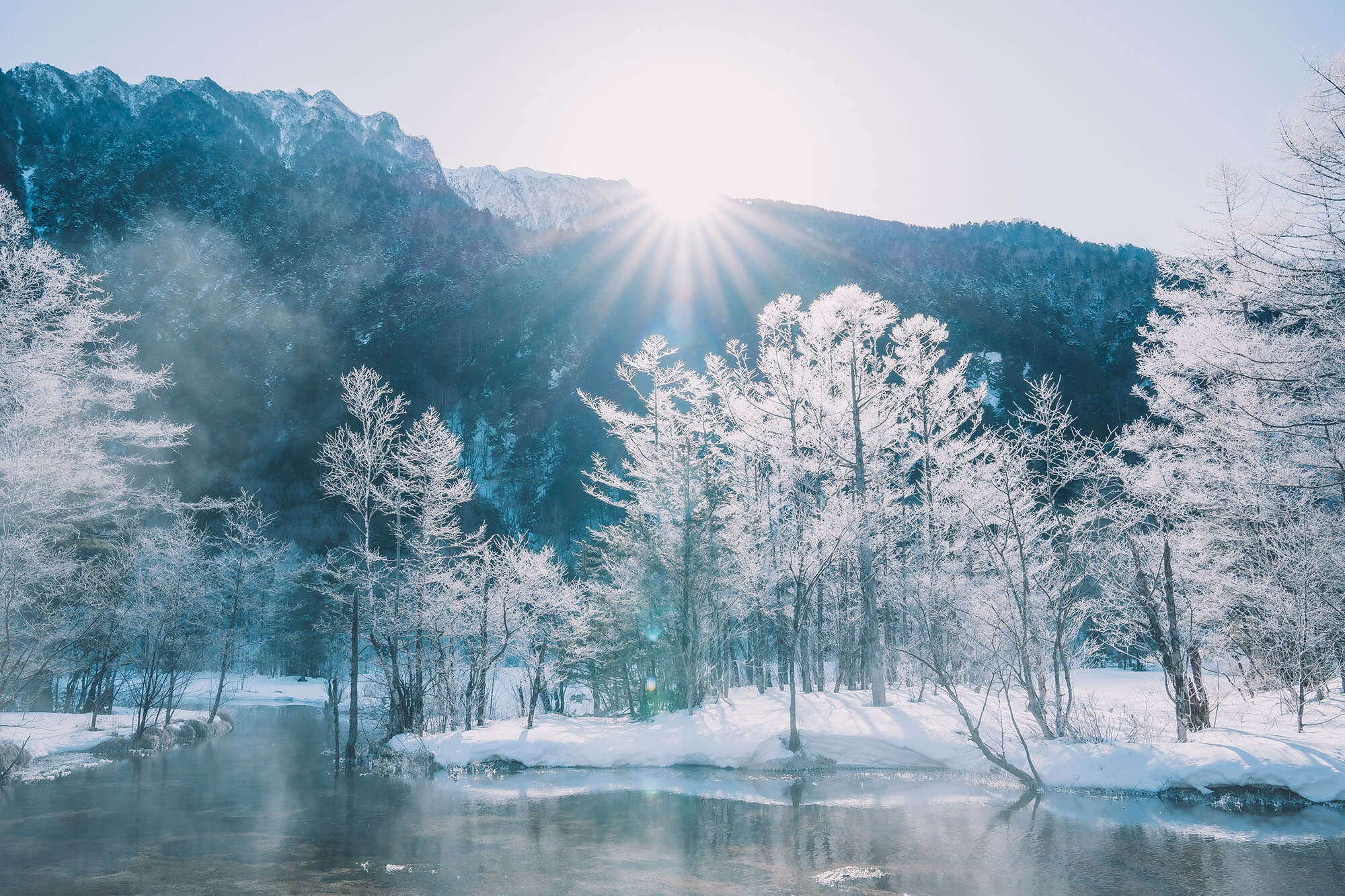 What to Bring
Waterproof jacket and pants (snow wear)
Waterproof gloves (inner gloves are even better)
Warm clothing (synthetic undergarments, etc.) ※The temperature can drop below -10 degrees Celsius in the early morning.
Waterproof shoes such as hiking shoes or snow boots
Knit hat ・Goggles (wind and snow) or sunglasses (on sunny days)
Warm drink
Snacks for the tour
※Snowshoes, poles, and gaiters are included in the tour fee.