If you have ever taken a stroll through Norikura Kogen during the summer, you would know that the plateau boasts a variety of natural landscapes and scenery, with hiking trails winding through them. You'll come across waterfalls, ponds, primeval forests of silver fir, broadleaf forests of birch and oak, the plains of Ichinose, and undulating natural terrain. In winter, these sights are transformed into a fantastical wonderland of snow and ice, offering a thrilling snowshoe adventure.
Among these sights, one of the three great waterfalls of Mount Norikura, Sanbon Waterfall, stands out with its overwhelming beauty. In winter, it transforms into an ice waterfall, becoming even more striking and powerful.
Experience the serenity of the winter wilderness, and immerse yourself in a magical world of adventure. Why not join us on this unforgettable journey?
Points of Interest
Guide will accompany you to the basin of Sanbon Falls, which cannot be visited during the green season.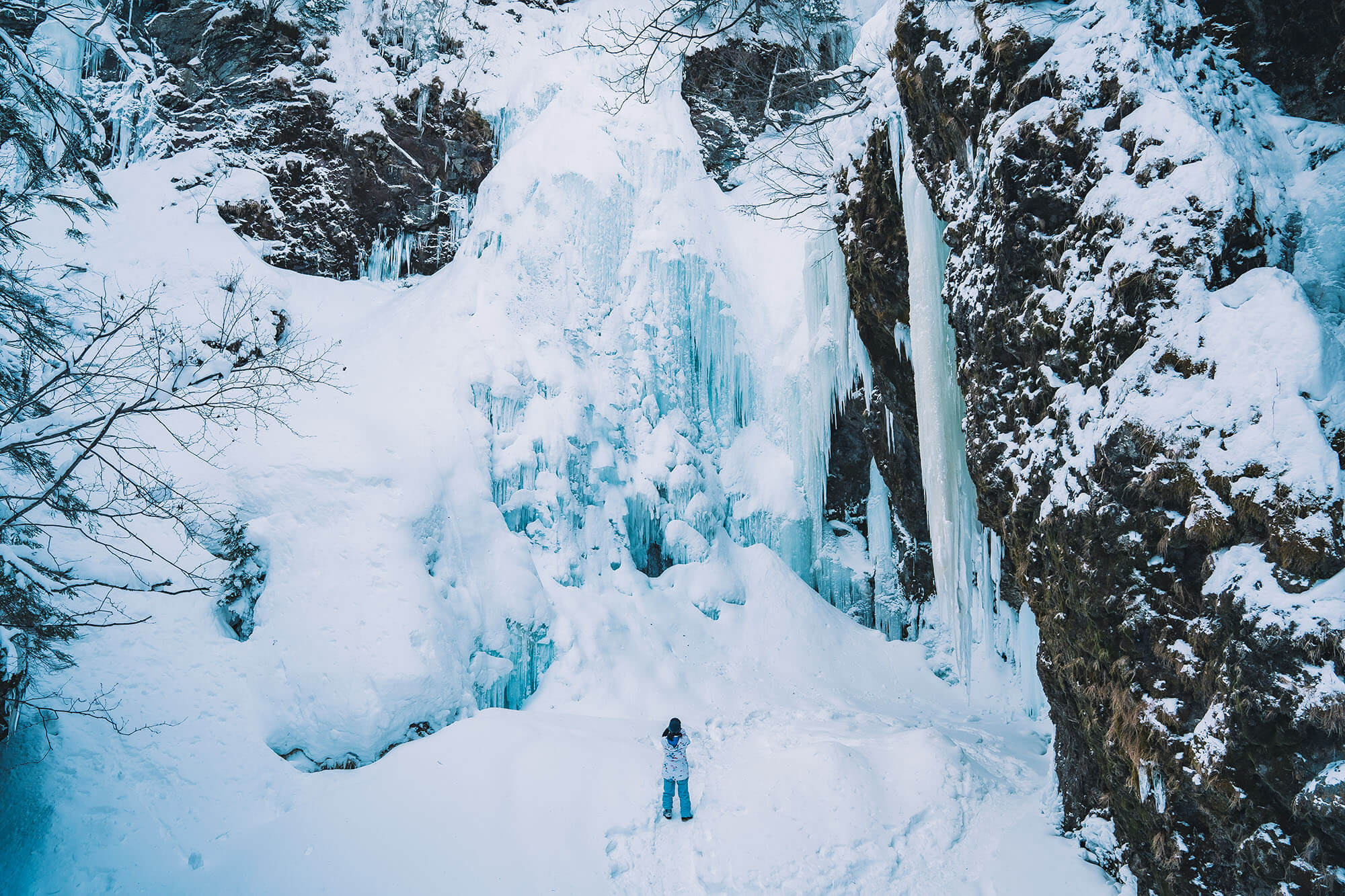 You can walk on the frozen plunge pool in winter. However, one wrong step could lead you to fall into the pool. Our guide will guide you with the utmost care. (Note: Depending on the condition of the day, we may not be able to guide you to the waterfall tour.)
You can enjoy one of the best downhill spots in Norikura Highlands.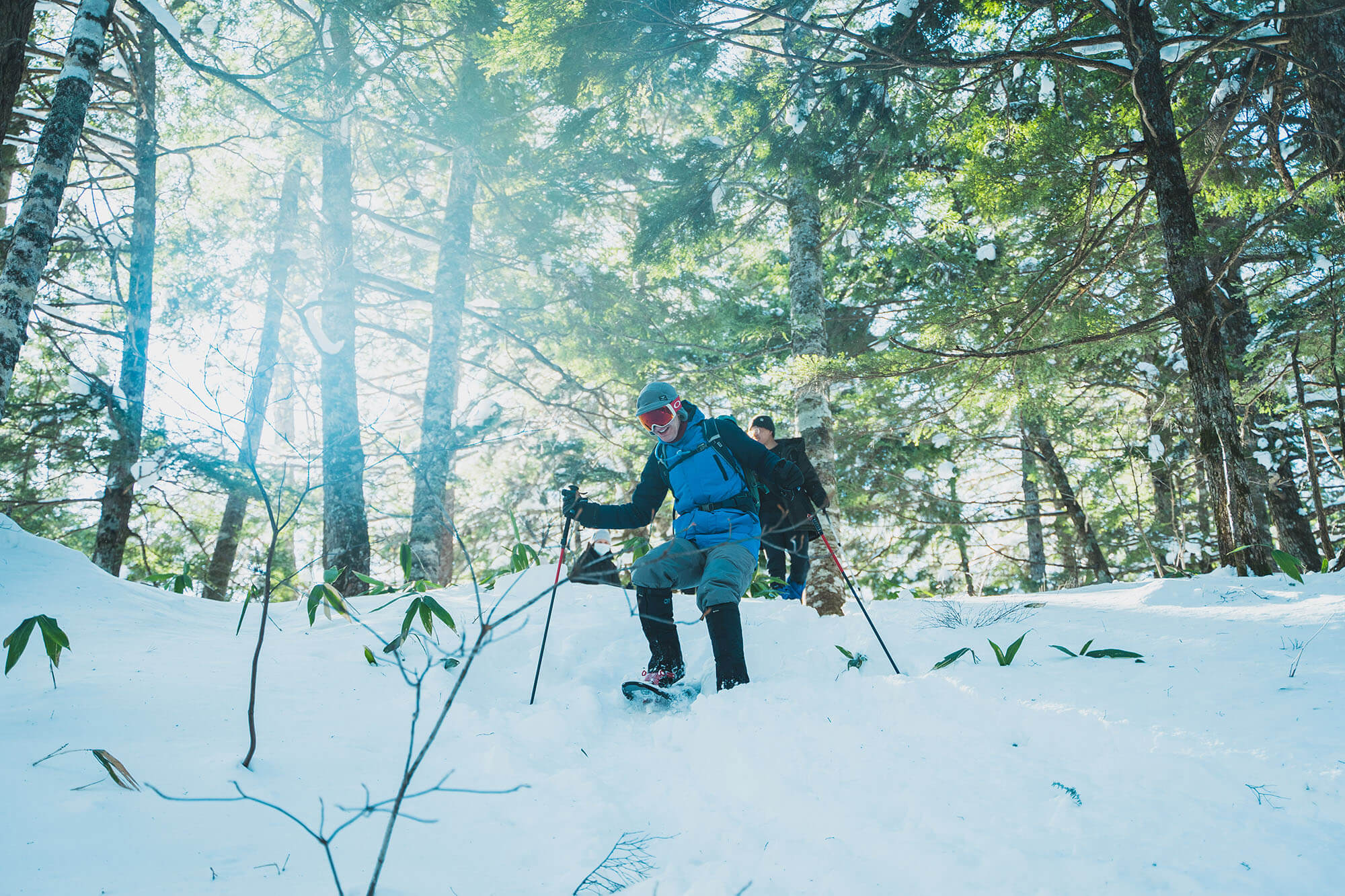 There are many hidden downhill spots in Sanbon Falls, which only our experienced Raicho guides can show you. Downhill skiing is recommended for enjoying Norikura's powder snow.
Take a breathtaking hike through the pure white forest.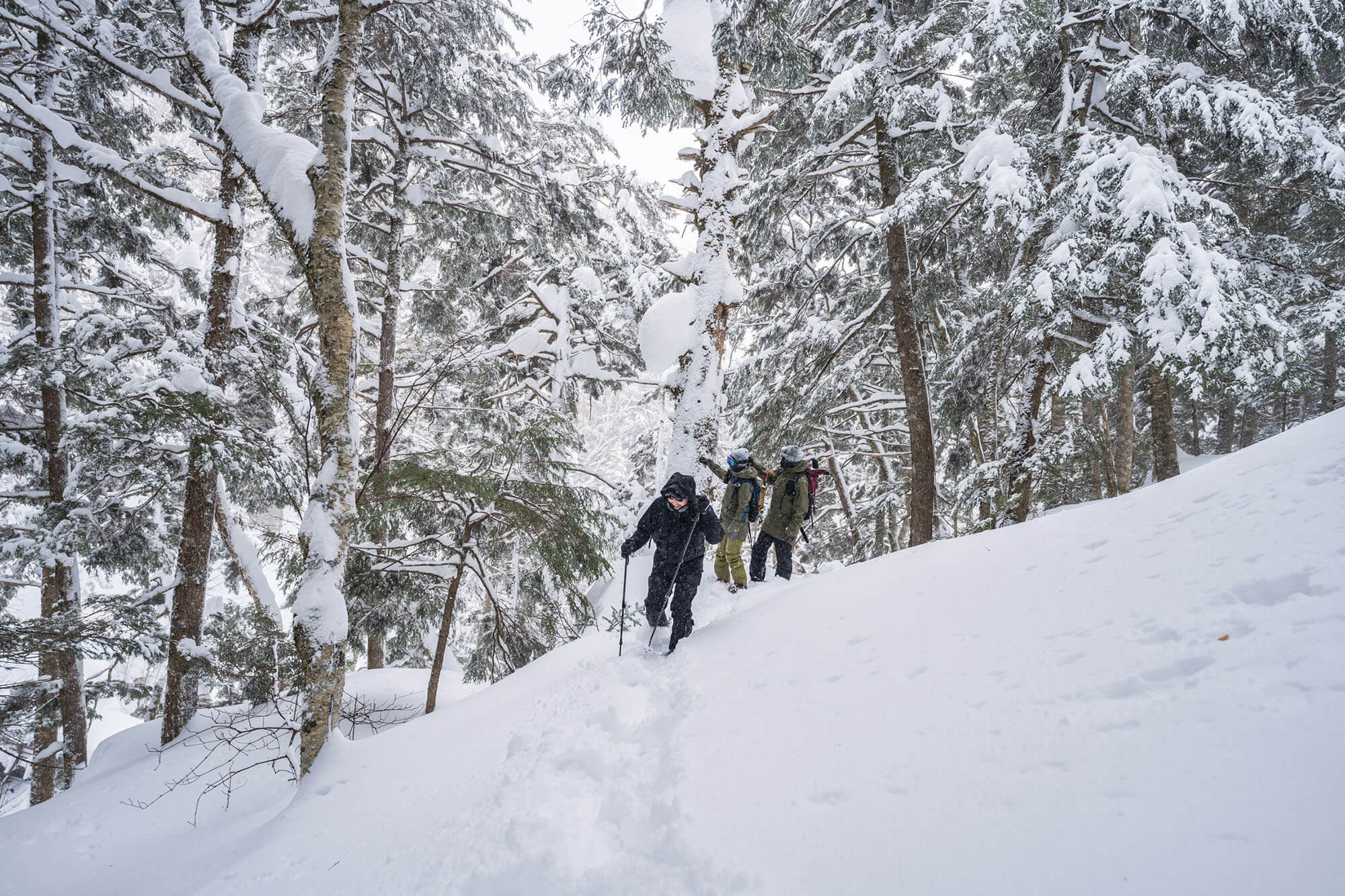 In winter, the needle-leaved trees that grow in Sanbon Falls are covered with pure white snow, creating a world that is pure white wherever you look. You will feel as if you have come to a different world.
Raicho Snowshoe Tour
Benefits
The uphill path is easy as it uses a lift to ascend.
Round-trip transportation is included by car to and from the ski resort and Mt. Maboshi.
For afternoon tour, you can join the tour before Raicho check-in.
Guests staying at Raicho receive a 10% discount on the tour fee.
Recommended
Those who want to enjoy snowshoeing while enjoying beautiful scenery.
Those who want to experience the tranquility of the winter forest.
Those who want to show their children beautiful winter scenery.
Tour Schedule (3 hours)
Arrive at the ski resort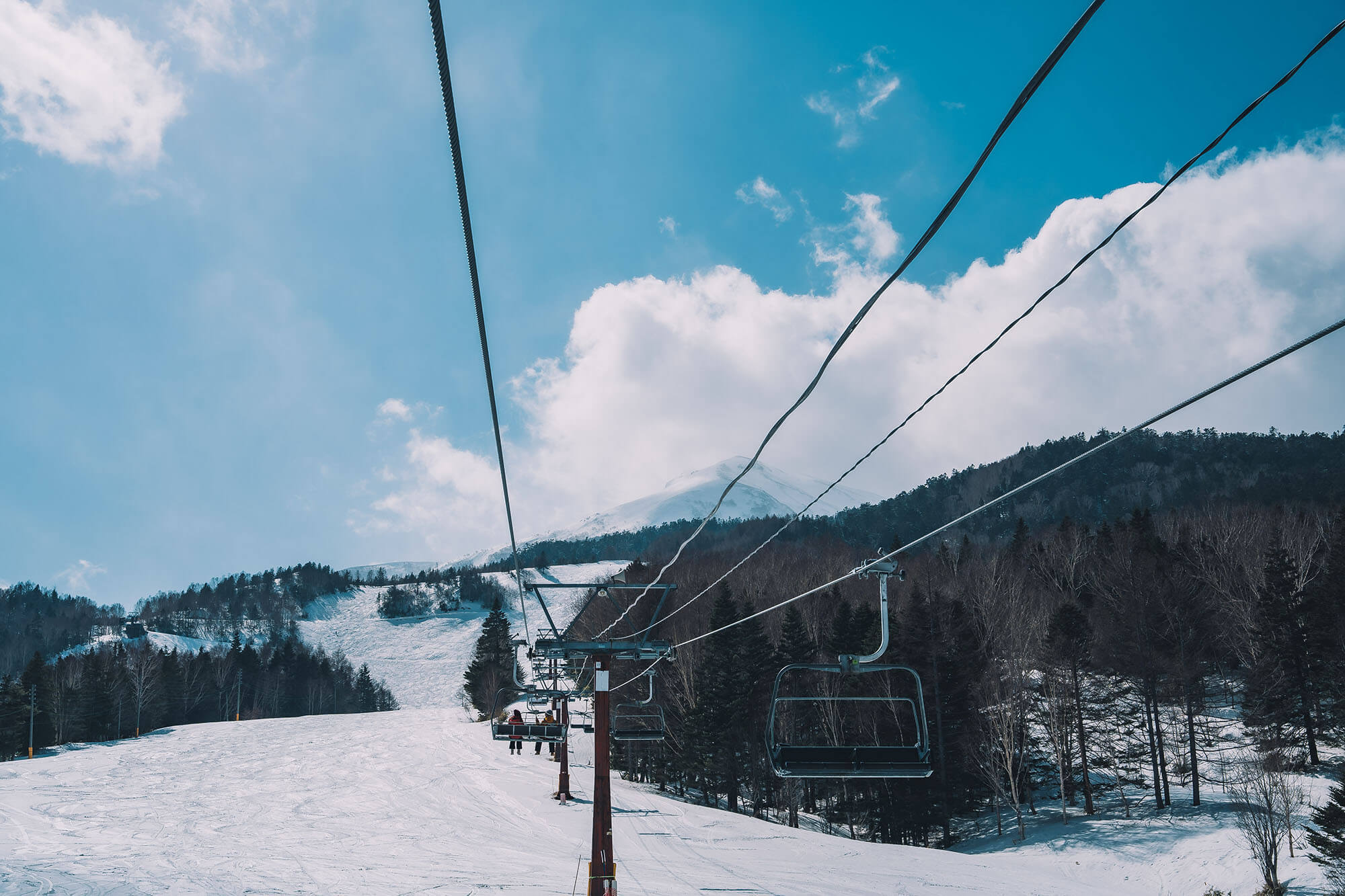 Take the Yumenodaira Quad Lift
Arrive at the Sanbon Waterfall Rest House
Visit Sanbon Waterfall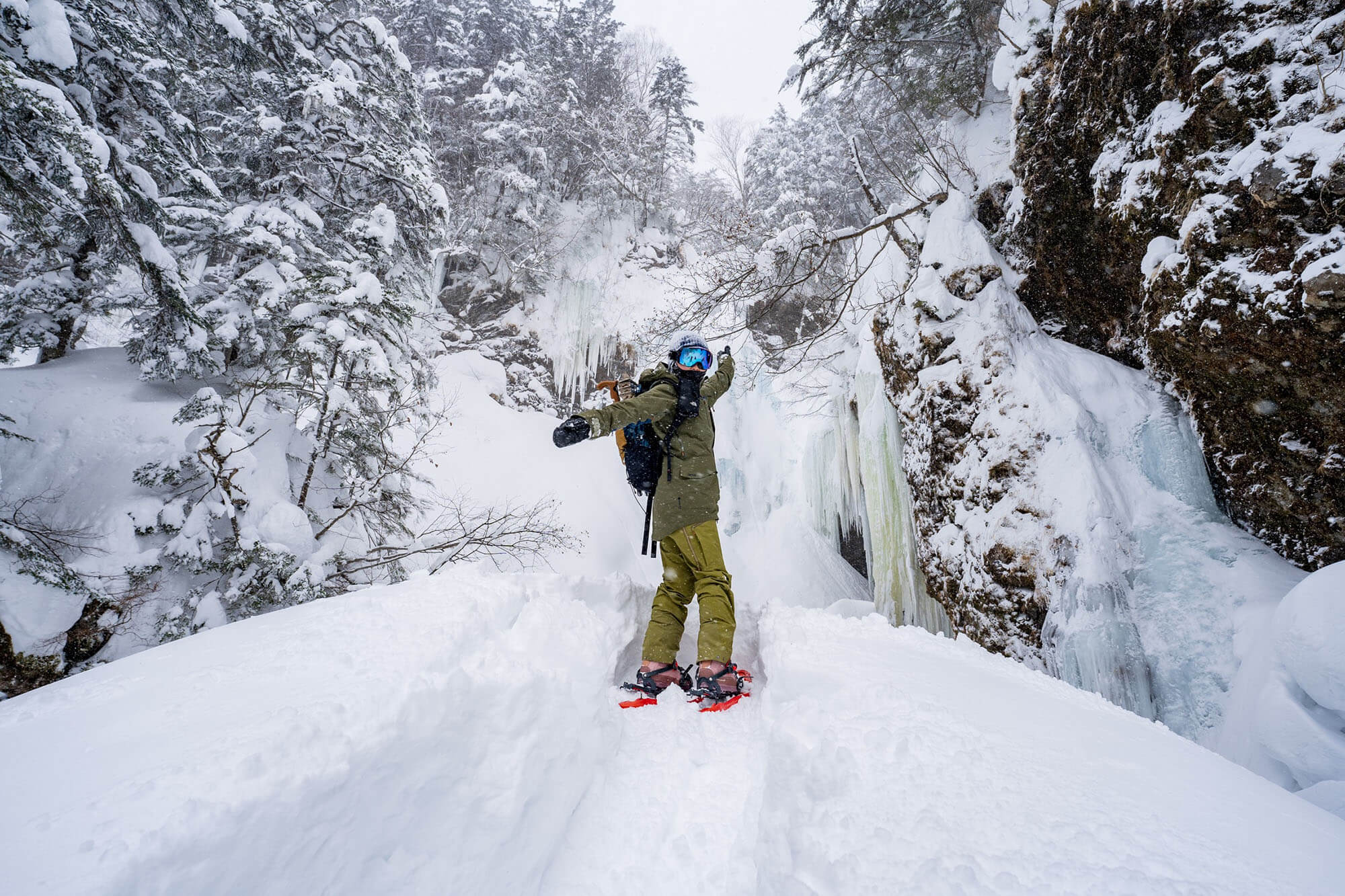 What to Bring
Waterproof jacket and pants (snow wear)
Waterproof gloves (inner gloves are even better)
Warm clothing (synthetic undergarments, etc.) ※The temperature can drop below -10 degrees Celsius in the early morning.
Waterproof shoes such as hiking shoes or snow boots
Knit hat ・Goggles (wind and snow) or sunglasses (on sunny days)
Warm drink
Snacks for the tour
※Snowshoes, poles, and gaiters are included in the tour fee.