Don't you want to see the majestic mountain scenery covered in lingering snow? Mt. Norikura is famous for being a place where summer skiing can be enjoyed until August due to its high elevation and the Norikura Daikirei snowfield. Until around mid-June, the plain around the altitude of 2400 meters near the Watanoha area is still covered in snow. The Norikura Spring Mountain Snowshoe Tour utilizes the Norikura Spring Mountain Bus to access the vicinity of the Watanoha Sanso Lodge, where participants can wear snowshoes and climb up to around 2600 meters to overlook Mt. Norikura and admire the grandeur of the Northern Alps before returning on this tour.
Points of Interest
You will definitely be captivated by the majestic appearance of the snow-covered Mount Norikura and be moved by its beauty.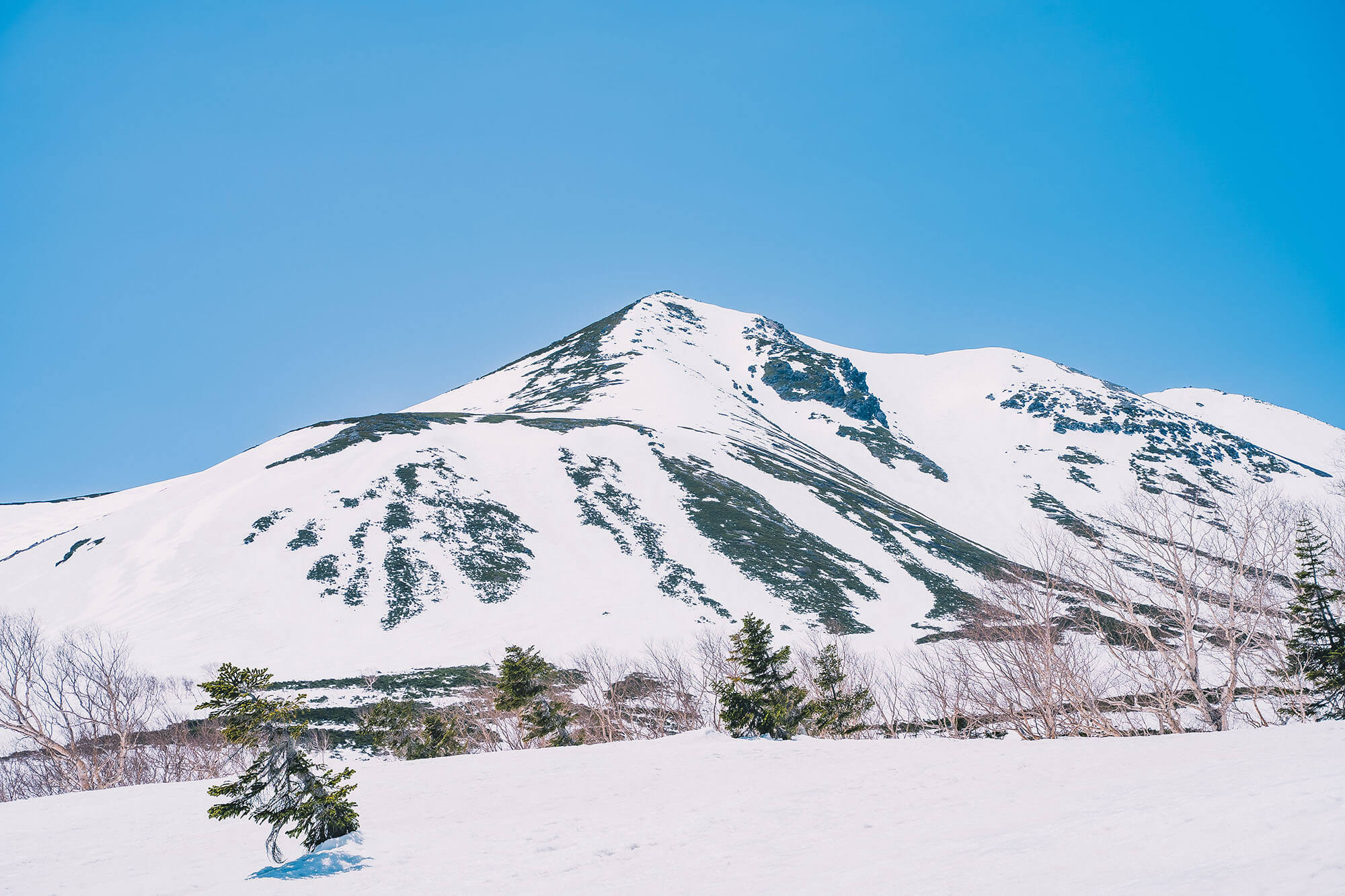 As the snow begins to melt, Mount Norikura, which stands firmly among the Northern Alps, seems to wake up from its sleep, and you can fully appreciate its grandeur that evokes the depth of its embrace
If the weather is good, you can enjoy a view of the Hotaka mountain range in the Northern Alps.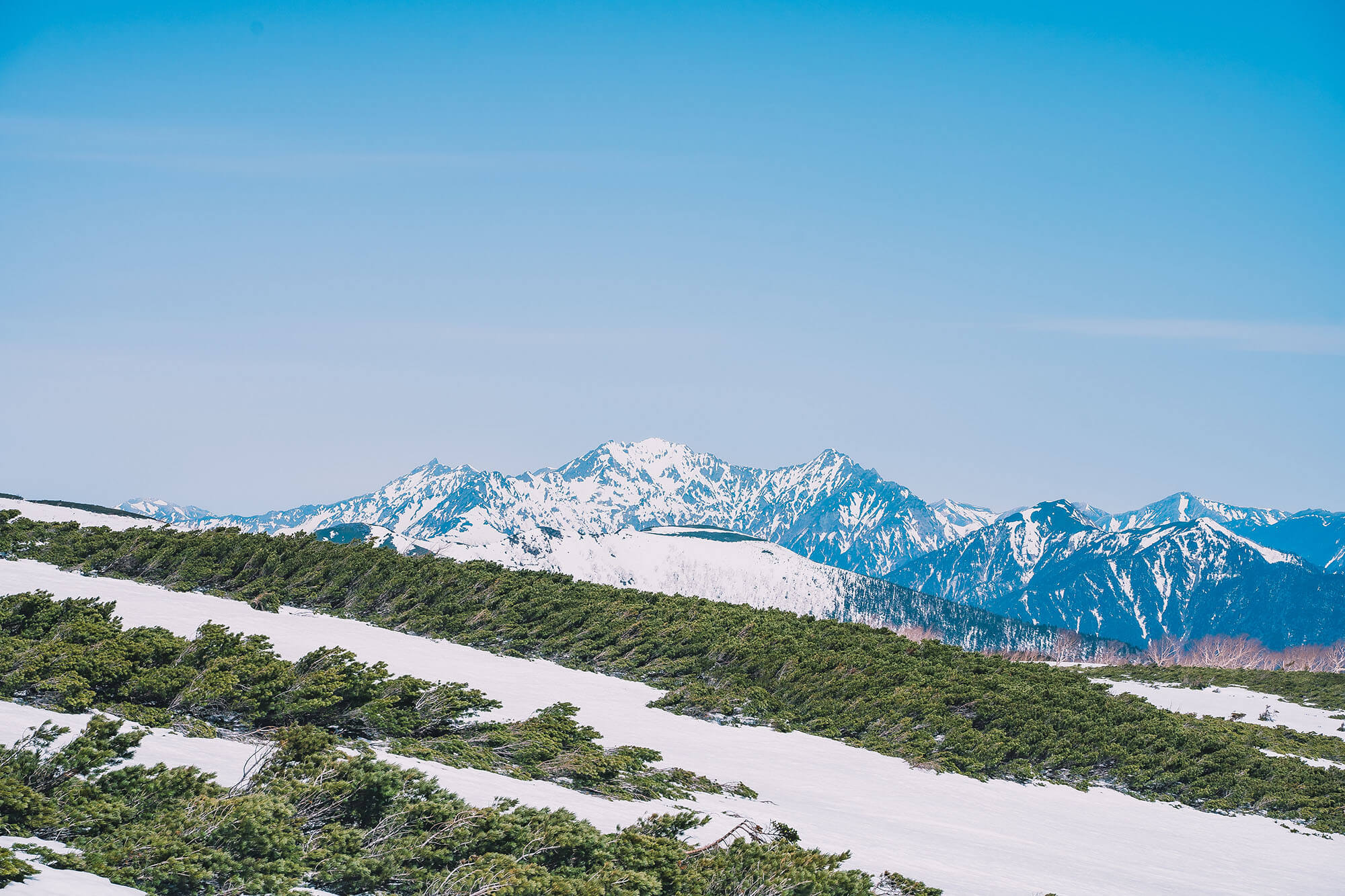 As you climb Mount Norikura, when you look back, you will see the gallant Hotaka mountain range towering behind you.
A luxurious season where you can enjoy both the remaining snow and the fresh greenery.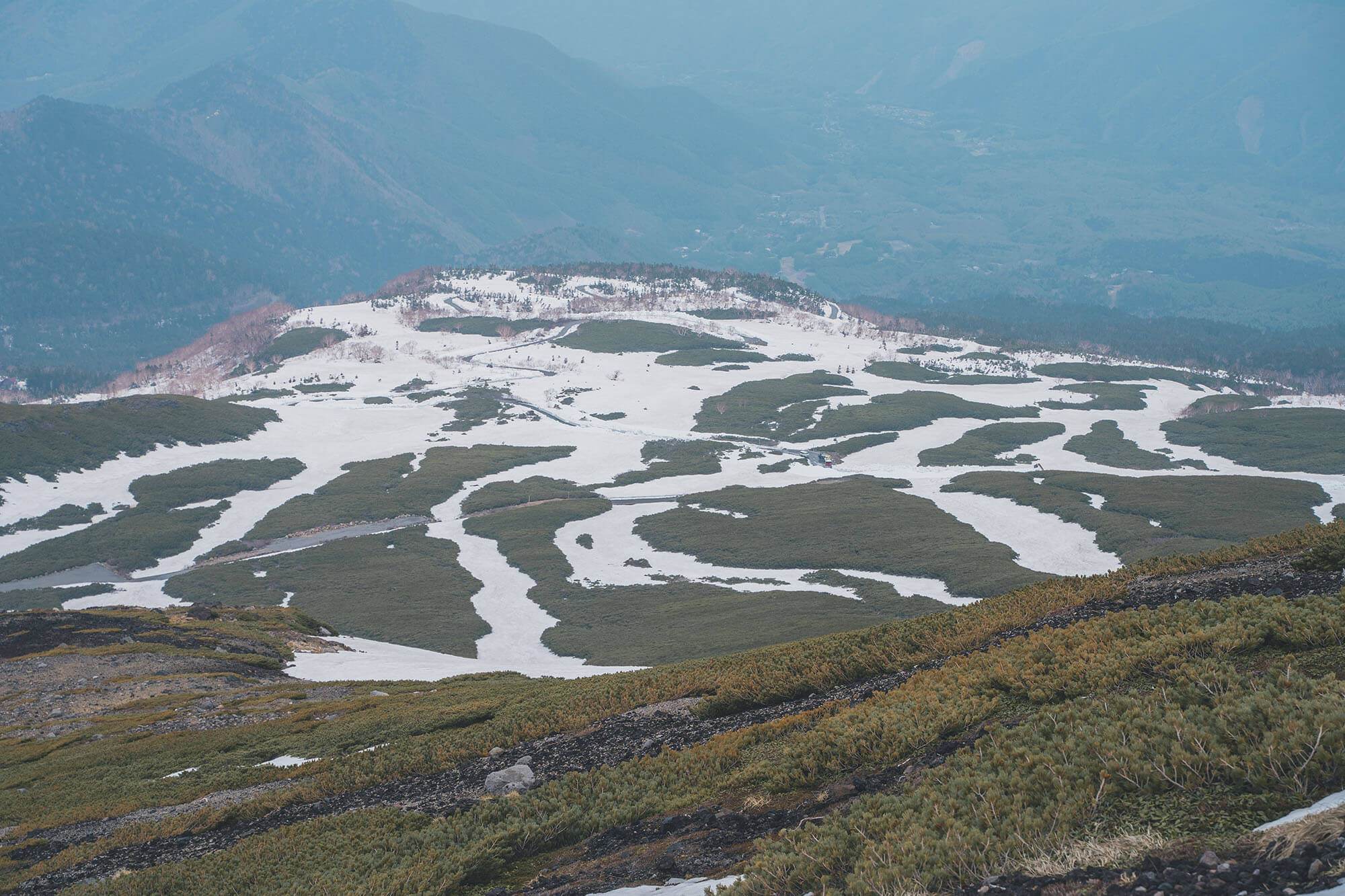 Enduring the severe cold of winter in Norikura, you can witness the fresh greenery sprouting from the snow, and feel the energy of the fresh season.
Benefits
You can enjoy both snowshoeing and the snow corridor.
You can climb safely with the guide who is climbing Mt. Norikura all year round.
You can refresh both body and mind by enjoying the fresh greenery.
Recommended
If you still want to enjoy the snow.
If you want to experience the beautiful snow-covered scenery but feel uneasy about mountain climbing.
If you have never climbed a winter mountain before."
Tour Schedule (4 hours)
Depart from Norikura Kogen Tourist Center (by Haruyama Bus) ※Direct participation is also possible
Arrive at Ichinomata Sanso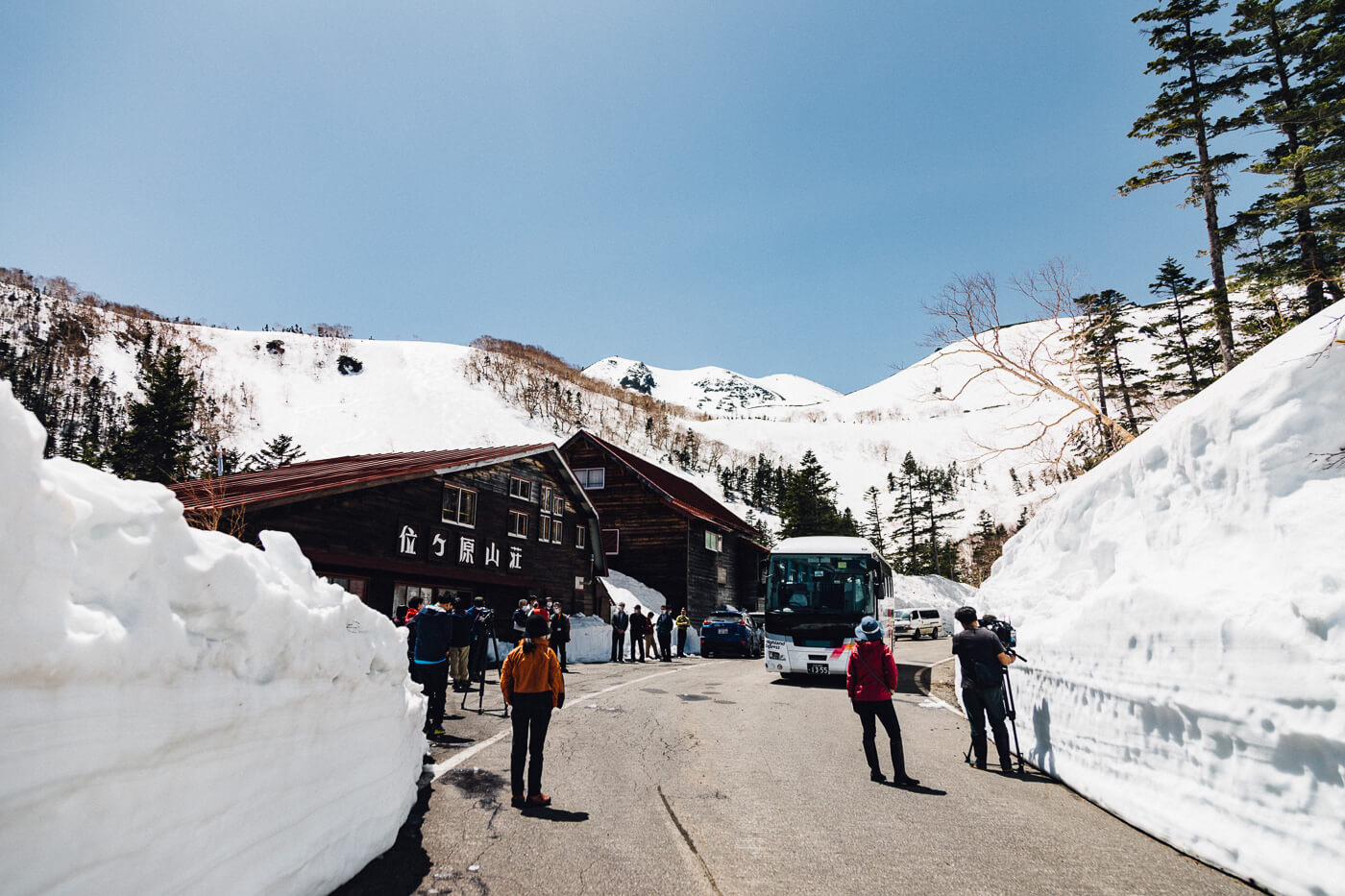 Snowshoe walk around the vicinity of Ichinomata Sanso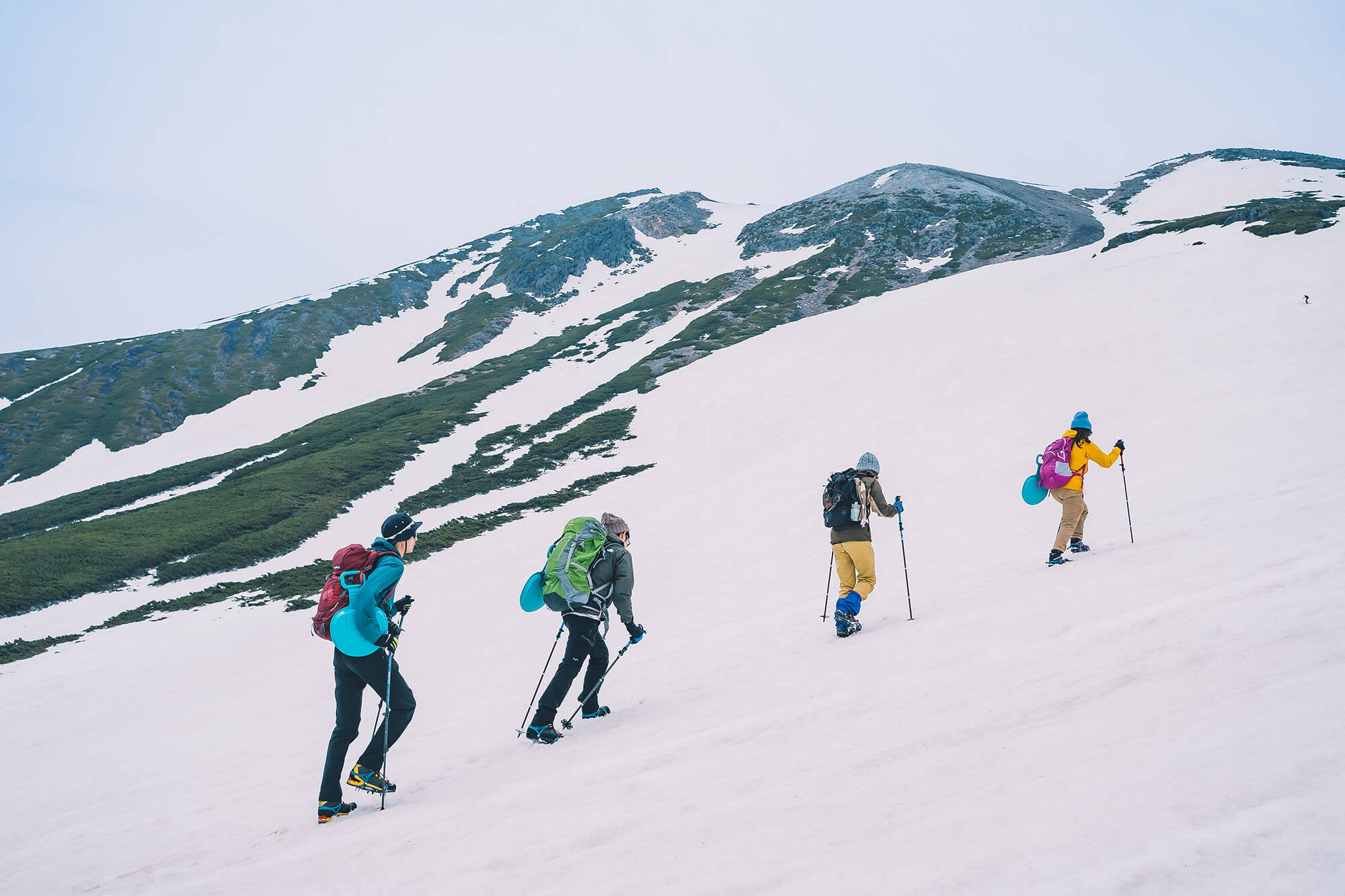 Arrive at Ichinomata Sanso and disband freely ※Lunch can also be eaten at Ichinomata Sanso
What to Bring
Waterproof jacket and pants (snowwear)
Waterproof gloves (inner gloves are also good to have)
Warm clothing (such as synthetic undershirts) ・Waterproof shoes, mountaineering shoes, or snow boots ・Knit hat
Goggles (for wind and snow) or sunglasses (on sunny days)
Warm drink
Snacks
※Snowshoes, poles, and spats are included in the tour fee